During Christmastime, I like to shop as much as I can with small businesses. One of my favorite places to shop is etsy. I love the personal experience I get with the people who actually make the products. It's a great feeling knowing that you are helping people support their families.
One family on etsy who is near and dear to my heart is the one behind
K.O. Couture.
Kelly puts so much love into making beautiful products for pets. Her household is supported by the business while her husband is excelling in furthering his education for his career. Kelly and her husband have a precious infant daughter and two adorable furbabies. I got to know Kelly online when ordering a dress for Bebe years ago and now have a friendship which I cherish.
I would stand behind K.O. Couture products regardless of our friendship. Kelly's workmanship is impeccable. She will work together with her customers to make sure that the order is exactly what you want. She has helped make many of my visions for dog couture come true.
I was browsing the
K.O.Couture
etsy site tonight and saw lots of great Christmas products that I wanted to share with my readers. I hope this helps your pups have a Merry Christmas and help support Kelly's family so they can enjoy one, too!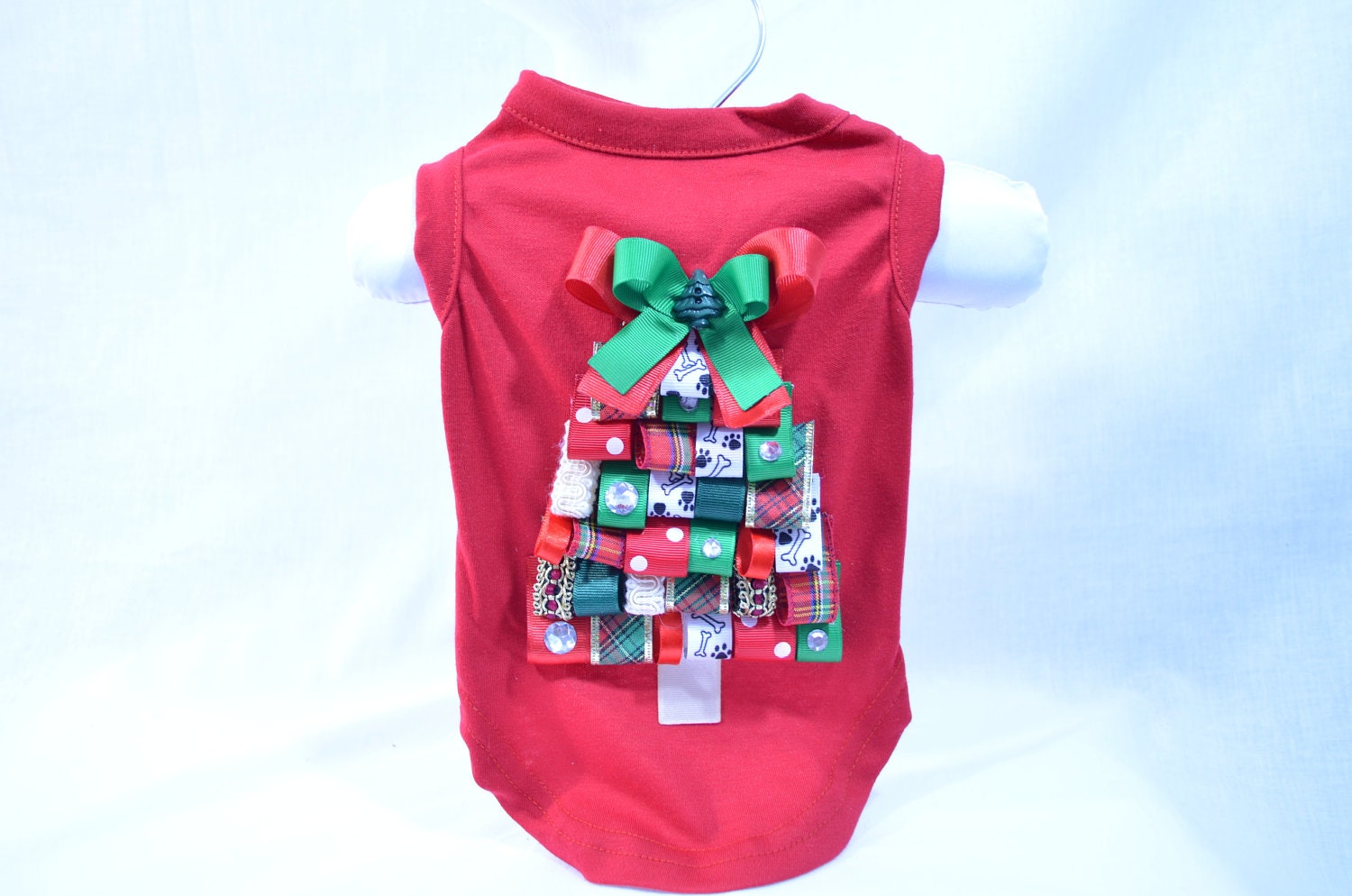 Check out this adorable
Christmas tree shirt
from
K.O. Couture
. The shirt is designed with bits of ribbon to create a Christmas tree adorned with crystal ornaments. Of course a bit of bling is signature on a
K.O. Couture
piece! It's such a unique product that is very eye-catching.
The shirt is currently available in the
red
color pictured above or
pink
pictured below. I love the festive red and green that follows the Christmas traditional colors... But I'm totally loving the colorful ribbons used on the
pink
!!
For the boys, there is an adorable
bow tie and cuffs.
I can picture my boys in them at Christmas dinner or for their photo with Santa!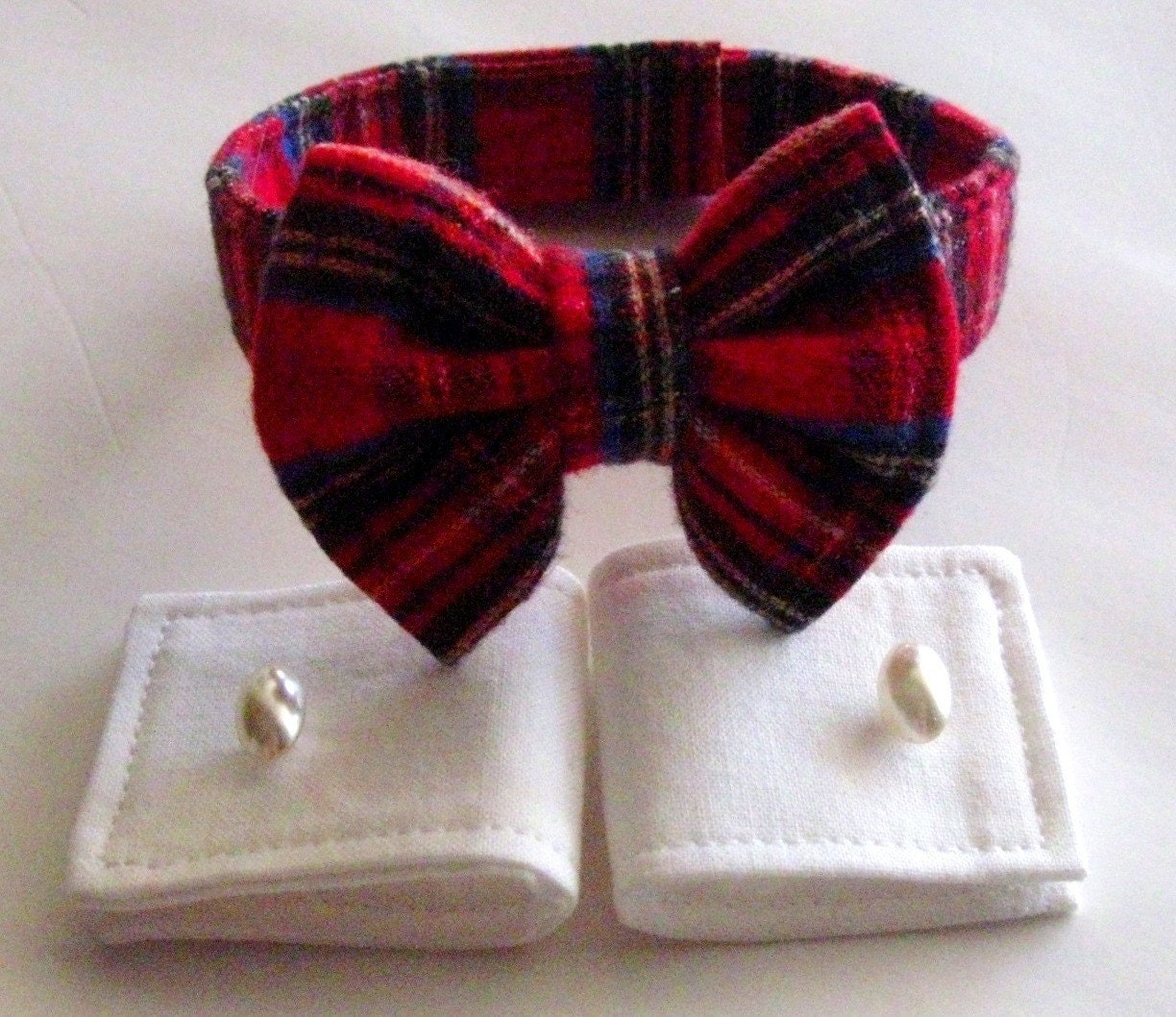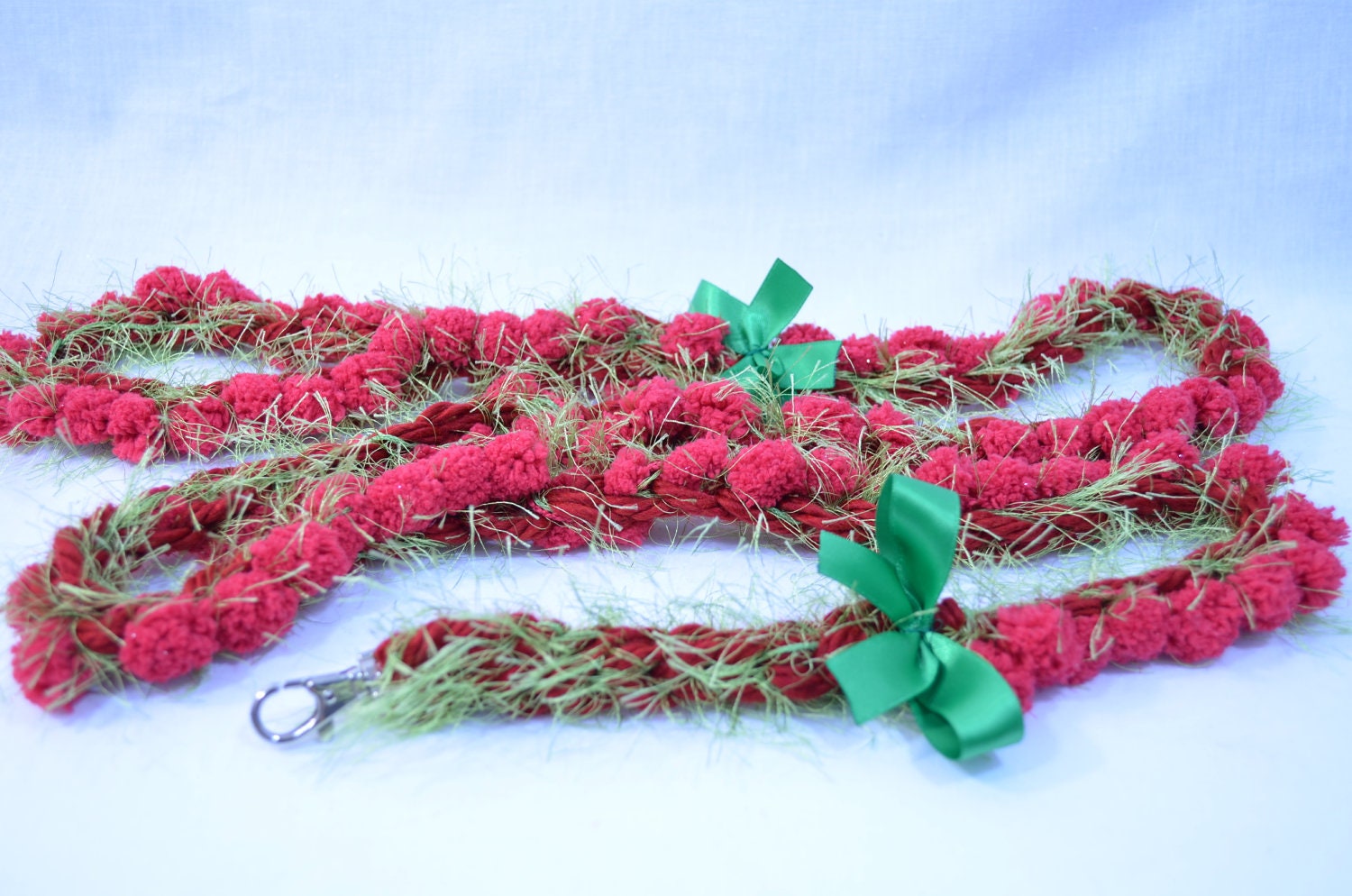 And of course, Bebe has to show off her favorite product. This
Candy Cane dress
is gorgeous!!! We always get compliments on it.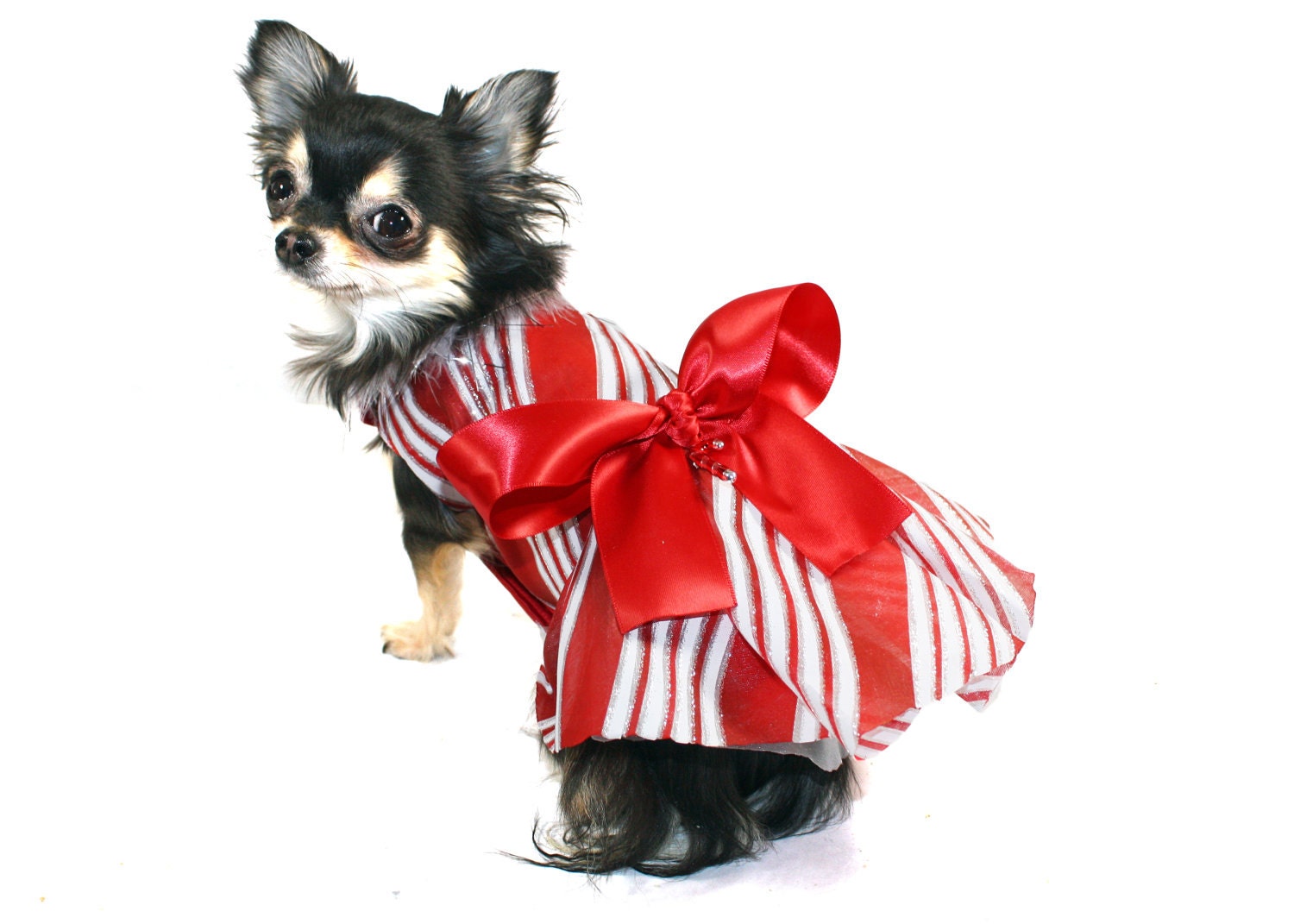 There's lots of other great products on K.O. Couture's website here:
If you don' t see what you're looking for, send Kelly an email at Kelly@KOCouture.com She can help make your doggy fashion dreams come true!